Greetings, local business owners! Are you ready to become a household name in the digital world? If so, it's time to jump on the Google My Business (GMB) bandwagon.
Now, you may be asking yourself, "what is GMB and why is it important?" Allow us to elaborate – GMB acts as a virtual storefront for your business, providing prospective customers with all the necessary information in a comprehensive and organized manner.
Consider this, when individuals search for products or services in their area, your GMB listing is one of the first things they'll encounter. It's imperative, therefore, to make sure that your GMB profile is set up and optimized properly. Don't fret, by the end of this article, you'll be well-equipped with the knowledge to take full advantage of GMB and enhance your local SEO.
So, without further ado, let's delve into the exciting world of GMB and elevate your business's online presence!
What is Google My Business (GMB)?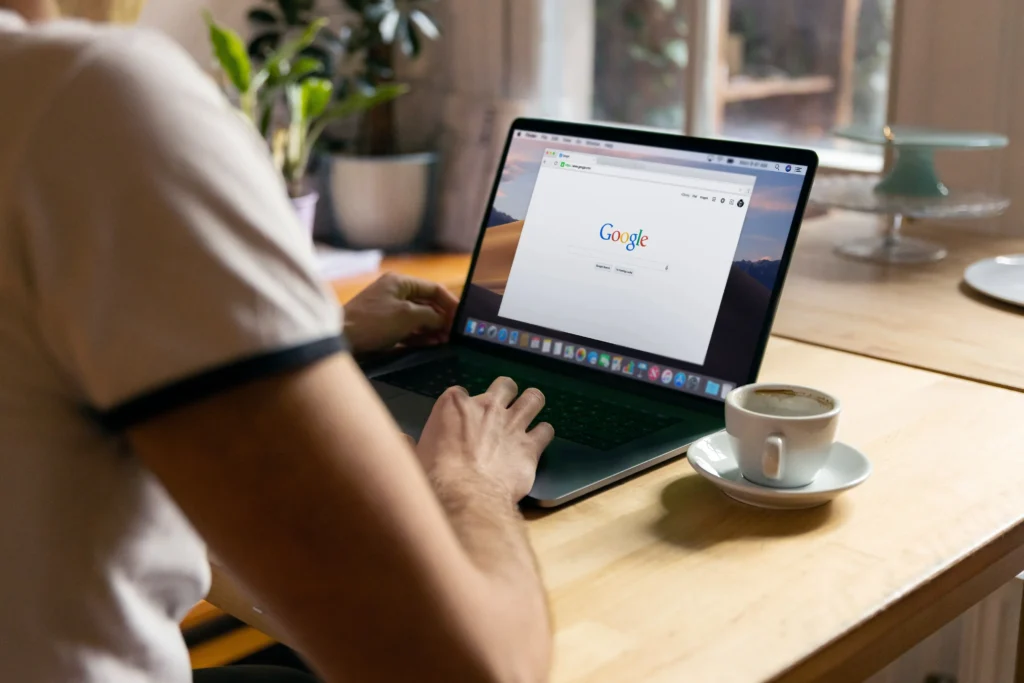 When it comes to GMB, accuracy is key. After all, you don't want potential customers to show up at the wrong location or call the wrong number, do you? We didn't think so.
That's why it's essential to ensure that all the information on your GMB listing is up-to-date and correct. This includes your business name, address, phone number, hours of operation, and website. Don't forget to add a few high-quality photos of your business, too! This will help your customers get a feel for what you offer and give them a little sneak peek of what to expect when they visit you.
Also, make sure your category is accurate and specific. This will help your listing show up in the right search results. For example, if you own a bakery, make sure your category is listed as "Bakery" instead of just "Food." Trust us, the extra effort will pay off.
So, take some time to review and update your GMB listing, and you'll be one step closer to becoming a GMB pro!
How Google My Business Impacts Local SEO
Listen up, folks! Did you know that customer reviews can make or break your GMB listing? It's true! Positive reviews not only enhance the credibility of your business, but they also help improve your search engine ranking. So, it's a win-win situation.
Now, we know what you're thinking. "How can I get customers to leave reviews?" Well, the answer is simple. Ask them! You can do this by sending follow-up emails, placing a sign in your business, or even mentioning it on your receipts. Just make sure you're not being pushy or offering incentives in exchange for reviews, as this is against Google's policies.
Additionally, it's important to respond to all reviews, both positive and negative. This shows that you care about your customers and value their feedback. Who knows, you might even be able to turn a negative review into a positive experience.
So, don't be shy. Encourage your customers to leave reviews and watch your GMB listing soar to new heights!
Optimizing four Google My Business Listing
Attention, data lovers! GMB has a little secret, and it's called GMB Insights. This feature provides valuable information about your GMB listing, including how many people have viewed it, how they found it, and what actions they took (e.g., clicked on your website, called your business, etc.).
By using GMB Insights, you'll be able to see which strategies are working and which need some improvement. For example, if you notice that more people are finding your listing through search results, you might want to invest more time and resources into your website's SEO. On the other hand, if you see that many people are clicking on your website, you might want to focus on improving its design and user experience.
GMB Insights is a powerful tool that can help you make informed decisions about your GMB listing and overall online presence. So, don't ignore it! Utilize GMB Insights and watch your business grow.
And that's a wrap! With these tips, you're well on your way to becoming a GMB expert. Go forth and conquer, local business owners!
Monitoring and Updating Your Listing
Let's face it, change is inevitable. And the same goes for GMB. Google is constantly updating and improving the platform, so it's important to stay on top of any changes and updates.
One way to do this is by regularly checking the GMB Support page and reading up on the latest news and updates. You can also sign up for the GMB newsletter to stay informed. Trust us, you don't want to be the last one to know about a new feature!
Another way to stay ahead of the curve is by participating in GMB forums and discussion groups. Not only will you learn from other GMB experts, but you'll also have the opportunity to share your own knowledge and experiences.
So, don't be afraid of change! Embrace it and stay on top of the latest GMB updates and news. Your GMB listing will thank you!
GMB Conclusion
And that's a wrap, folks! We've covered the importance of Google My Business optimization for SEO and shared some tips and tricks to help you get the most out of your GMB listing.
By following these tips and staying on top of the latest GMB updates, you'll be well on your way to improving your online visibility and reaching more customers.
Just remember, optimizing your GMB listing is not a one-time thing. It's an ongoing process that requires patience, dedication, and a little bit of elbow grease. But the results are worth it!
So, go forth and conquer the world of GMB optimization! And, as always, happy listing! If you would like some help with your local seo, just reach out!